6 Key Stage 1 History interactive teaching resources for Primary/Elementary Schools.
History learning resources, kids games and activities for your IWB, PC or Mac. Play the history word chruncher spelling game, try the Fire of London matching quiz or compare seaside scenes from the past with today.
Toys, Past and Present - Listen and Read
A simple, non-fiction, interactive information book. Contains information about toys, past and present. Pupils can either listen to or read the text. The links in the text will navigate to other pages containing related items.
Classroom Museum
A simple sorting activity. Decide on your criteria and enter it onto the desk labels. Find toys that match your set titles..
© 3913.co.uk
Word Cruncher - History
A timed interactive History spelling game. Find and select the letters in the correct order to make the word. If you choose the wrong letter you have to start that word again.
© v2vtraining.co.uk
Fire of London
A drag and drop matching quiz based on descriptions and events of The Great Fire of London.
Transport - Compare Two
An activity to compare and contrast two vehicles from different time periods. Click on the items of transport on either side of the screen to choose which pair of vehicles to compare. Discuss possible criteria and focus in on similarities and differences.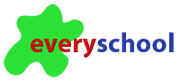 Our sister site, everyschool.co.uk, provides a one stop shop for busy teachers searching for internet based resources.
The
1700+

links are sorted by subject > key stage > topic.
Where possible they try to follow the relevant strategy, framework or scheme of work.