6 Religious Education Links
(Click the resource image to open the link)
Pickthepics
Beat the clock and select images associated with each religion before your time runs out.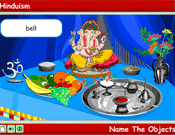 Introduction To Hinduism
Interactive activities about Seema and Ranji, who are 6 year old twins living in West Wales. The unit also discusses the Hindu shrine, Hindu clothes and the Raksha Bandhan festival.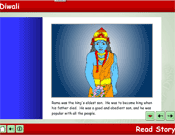 Diwali
A range of activities explaining the story of Rama and Sita and how Hindus celebrate Diwali today.
Spotlight On Easter
For practising Christians, Easter is the holiest time of the year when special church services are held to celebrate the resurrection of Jesus. Both the religious and secular aspects of Easter are explained in more detail in the Britannica Article. You will also find some Easter crafts, pictures to colour, puzzles and a quiz in the Activity Centre.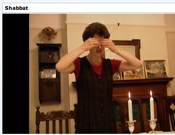 Shabbat Video
A Jewish family welcome their Grandparents to celebrate Shabbat together. Just before dark the mother lights the Shabbat candles and says a prayer.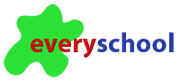 Our sister site, everyschool.co.uk, provides a one stop shop for busy teachers searching for internet based resources.
The
1700+

links are sorted by subject > key stage > topic.
Where possible they try to follow the relevant strategy, framework or scheme of work.