12 PSHE Links
(Click the resource image to open the link)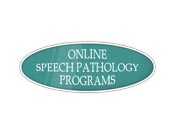 101 Quality Hearing Loss Resources
These sites have great information for speech therapists, those looking to study speech therapy, and even individuals seeking speech therapy or another type of communication therapy or coaching.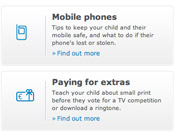 Children, mobiles and the internet
"Today, kids and teenagers tend to know more about mobiles, the internet and social media than adults."
O2 have a a set of resources to help adults understand what kids really do on their mobiles and the internet. And it's also to help you talk to your kids openly about the risks, so they know how to protect themselves.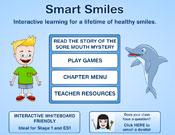 Smart Smiles
Visual, aural and kinesthetic activities within the SMART SMILES resources have helped to make this the most inclusive and engaging program of its kind in Australia.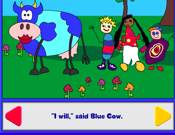 Blue Cow Video
Take a visit to the park with Blue Cow and see how her friends help her when she gets into trouble.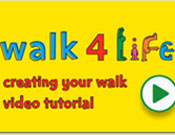 Walk 4 Life
A project supported by Walk England aimed at children 8-11 years old. There are curriculum links to geography, maths, ICT, health and citizenship. There is a short guide with examples of how the resources can be used in the classroom.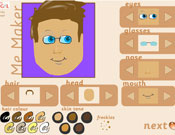 Me Maker
A modelling activity. Choose between styles of hair, eye colour, skin tone, nose and mouth shape and glasses to create your own face.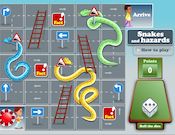 Snakes and hazards
Answer road safety questions to move up ladders – and to save yourself from the snakes!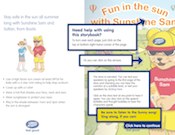 Sunshine Sam
'Fun in the sun with Sunshine Sam' is an online storybook from Boots that helps children understand the importance of being safe in the sun.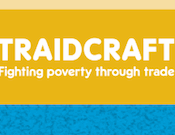 Fairtrade for schools
"Fairtrade - A World of Difference" resources have been developed to meet curriculum criteria across a range of subject areas as well as to help you teach fair trade in an inspiring way.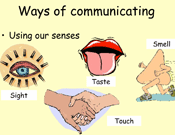 What does it mean to be deaf?
An interactive slideshow to raise awareness of the ways deafness affects people and methods of communication.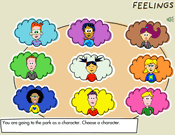 Feelings
Experience a trip to the park where you will meet lots of different characters and experience many different situations.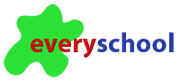 Our sister site, everyschool.co.uk, provides a one stop shop for busy teachers searching for internet based resources.
The
1400+

links are sorted by subject > key stage > topic.
Where possible they try to follow the relevant strategy, framework or scheme of work.