14 History Links
(Click the resource image to open the link)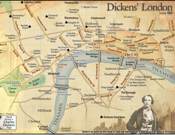 Dickens' London Map
Take a look at a London map from Dickens' time. Click on a location to find out what connects it to Dickens.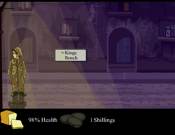 Survive Dickens' London
Dodge through Victorian London, avoiding the gangs and villains and trials and tribulations of Dickensian London in order to seek out Charles Dickens in his chalet hideaway in Rochester. You'll face tasks and choices - you might have to pick pockets for Fagin, or rob bodies for Gaffer Hexham.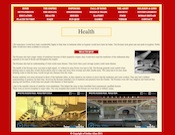 Know the Romans
Learn more about The Romans, a civilisation that lasted for over 500 years and why it was important.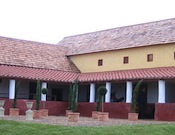 English Heritage
Free entry to over 400 English Heritage sites for learning groups and Teachers' Weekend 7 and 8 May (free entry for UK teachers and their own children who pre-book).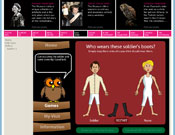 Florence Nightingale Museum
The official Florence Nightingale Museum web site gives details about her life and work.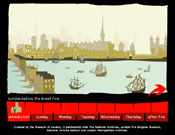 Fire of London
The website and the interactive story that it contains is designed to be used by either the whole class on an interactive whiteboard or by pupils at individual computers.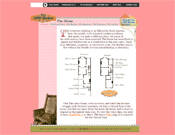 Victorian House
Visit The 1900 House, room by room, and watch the Bowlers struggle with Victorian amenities.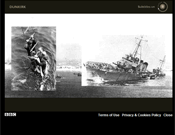 World War Two - Dunkirk
This is the story of the incredible evacuation of 340,000 Allied troops, snatched from the jaws of defeat.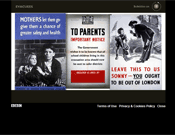 World War Two - Evacuees
While bombs rained down on British cities, the courage of many children was tested by an entirely different experience - evacuation to the countryside and separation from the family and friends who stayed behind.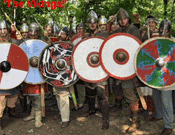 Viking Re-enactments
Here are some images from 'The Vikings' taken at some of the many events we perform each year.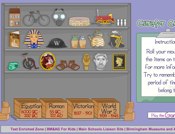 Curator Collection
Roll your mouse over the items on the shelf, try and remember which period of time they belong to. Contains items from, World War 2, Eygptian, Roman and Victorian times.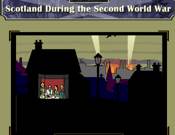 Scotland in 1941
BBC Scotland Education's Around Scotland website looking at Scotland during the time of the Second World War. It is aimed at 10-12 year olds. This site aims to provide an interesting arena for investigation, evidence gathering and assessment for pupils whilst encouraging them to role-play as enemy spies.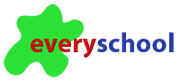 Our sister site, everyschool.co.uk, provides a one stop shop for busy teachers searching for internet based resources.
The
1400+

links are sorted by subject > key stage > topic.
Where possible they try to follow the relevant strategy, framework or scheme of work.