4 Key Stage 2 History interactive teaching resources for Primary/Elementary Schools, ages 8-11 years.
History for kids, resources and activities for your IWB, PC or Mac. Roman history kids games and images of Pompeii, Rome and Herculaneum.
© v2vtraining.co.uk
Roman Alien Hangman
An alien visits Roman Britain, see if you can save the alien from the Romans! Vocabulary based on Unit 6a from the DFES Schemes of Work.
© v2vtraining.co.uk
Roman Britain Quiz
Test your knowledge of the Romans invading Britain through this drag and drop quiz.
© 3913.co.uk
Home Entertainment Technology
Based on Unit 13 from the DFES Schemes of Work.
How has life in Britain changed since 1948?
Label the six images from different decades. Use the narrated information to help.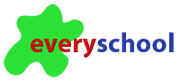 Our sister site, everyschool.co.uk, provides a one stop shop for busy teachers searching for internet based resources.
The
1700+

links are sorted by subject > key stage > topic.
Where possible they try to follow the relevant strategy, framework or scheme of work.