74 Free Online Math Games for Kids. Key Stage 2, Primary/Elementary Ages 8-11 Years.
kids games and teaching resources for your IWB, PC or Mac. Help your child with maths at home. Interactive resources for numeracy lessons with cool Maths games, help children have fun while they learn.
We have split the resources in to 7 groups as the page was very long and slow to load.
Use the sub menu above to navigate within the KS2 Numeracy resources.
Here are a few of the latest Key Stage 2 Maths resources.
© v2vtraining.co.uk
12x12 Square
A versatile 12x12 square with three highlight colours, hide or reveal, variable start number and a variable step feature.
Mental maths
Can you work out what the machine is doing to each number you put in?
Problem solving
Read Sam's note and buy exactly what she asks for. Work out what is the best value to spend as little money as possible!
Interpreting data
Click on each child to find out their favourite hobby. Then type in the total for each hobby.
Grids
Pass your driving test! Move the car by clicking the red compass arrows. Park the car at position (4,3) and click Done. Don't bump into anything!
The number system
Make a number between 425 and 450 by dragging the digits into the right places in the number machine.
© 3913.co.uk
8 the division challenge
Can you meet the 8 division challenge?
Prove you know the 8 times table with these divide by eight calculations.
© 3913.co.uk
Solve the divide by 7 problems
Can you solve the problems using your division skills?
Seven is the trickiest number, master it and the rest are easy!
Multiplication Station
Select two of the number tiles so that when they are multiplied together they equal the target value shown under the word "Number".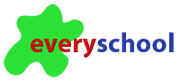 Our sister site, everyschool.co.uk, provides a one stop shop for busy teachers searching for internet based resources.
The
1700+

links are sorted by subject > key stage > topic.
Where possible they try to follow the relevant strategy, framework or scheme of work.