70 Free Online Math Games for Kids. Key Stage 2, Primary/Elementary Ages 8-11 Years.
kids games and teaching resources for your IWB, PC or Mac. Help your child with maths at home. Interactive resources for numeracy lessons with cool Maths games, help children have fun while they learn.
We have split the resources in to 7 groups as the page was very long and slow to load.
Use the sub menu above to navigate within the KS2 Numeracy resources.
Here are a few of the latest Key Stage 2 Maths resources.
Animal Rescue
A TESiboard activity to practise finding the difference between positive and negative numbers in context, in this case above and below sea level.
Fraction Machine
The TESiboard Fraction Machine Tool is a great activity for exploring equivalence. Use the compare button to check the comparison and then press edit to set a different set of fractions.
8 the division challenge
Can you meet the 8 division challenge?
Prove you know the 8 times table with these divide by eight calculations.
Solve the divide by 7 problems
Can you solve the problems using your division skills?
Seven is the trickiest number, master it and the rest are easy!
Multiplication Station
Select two of the number tiles so that when they are multiplied together they equal the target value shown under the word "Number".
Subtraction Action
Click on the number tiles so they subtract from 50 to reach the target value shown under the word "Number".
Add Like Mad
Click on the number tiles so they add up to the value shown under the word "Number".
Division facts for 6
How good is your division?
Test your division facts with the number six.
Division problems with the number 5
Get your division problems correct and the answer box will turn green.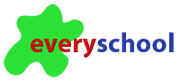 Our sister site, everyschool.co.uk, provides a one stop shop for busy teachers searching for internet based resources.
The
1400+

links are sorted by subject > key stage > topic.
Where possible they try to follow the relevant strategy, framework or scheme of work.