265 free educational interactive teaching resources and activities for Primary/Elementary Schools.
84 free to use fun kids games/activities for kids aged 4 - 11.
165 plus links to free interactive teaching activities, educational games, image and software resources.
Suitable for use on an IWB, PC or Mac at school.
Also for teachers, parents & children at home with a PC or Mac.
Online educational learning games and activities for Foundation Stage, Key Stage 1, Key Stage 2, Kindergarten and Elementary schools.
Subjects including:
Maths, English, Science, History, Geography, R.E., D.T., I.C.T, French and Spanish.
Stay up to date with the Crickweb News or subscribe to our RSS feed.
11 Plus Conference
04 March 2015
The 11 Plus Conference on 1st April 2015 has tickets available.
Bringing together parents, teachers, tutors, examiners, consultants and other industry players in the area of the 11 plus and providing a platform for discussion and debate on the future of the 11 plus. The event is raising money for a youth mental health charity.
Web Server Issues
02 March 2015
We are currently having some web server issues that mean the site has gone down a couple of times today.
Engineers are investigating what appears to be a network issues and we're hopeful it will be resolved quickly.
Get Gas Safe
27 February 2015
Get Gas Safe have some resources for KS2 pupils - Explore the free interactive house activity, including an overview of the gas infrastructure in the house, a spot the hazard challenge and a gas safety quiz.
Science and literacy Curriculum links
16 February 2015
Soon to launch, the fun new animated film 'HOME', featuring an alien race searching for a new planet to call home. The film is released in cinemas on the date of the next total solar eclipse on 20 March 2015 and during British Science Week, which commences on 13 March.
Through free science and literacy resources developed by National Schools Partnership & Into Film and a 'Space Stories' writing competition, pupils aged 7-11 can learn about planets and the solar system, while developing their creative writing skills. There are also some great prizes on offer including a space-themed workshop, iPad and HOME goodie bags.
TES shop for free or paid-for resources and new site improvements
12 February 2015
The TES site has grown and evolved because it has responded to the changing requirements of the teaching profession; it is your site and we have always endeavoured to make sure that we are led by what you tell us you need.
You can now easily find the best high-quality resources with the new preview tool, which allows you to see the content before you download. Being able to preview the resource has been one of the most requested features from our community of teachers.
You can continue to share resources for free as you always have done, but now there's the added functionality for you to charge as little as £1. We understand that charging a fee isn't for everyone, which is why you can choose what suits you.
Here are a few of the latest free interactive resources added to our site.
(Click the resource image to open the resource)
Ball Juggling
A number functions, three level game based on football. It's time for some ball juggling practice, answer the maths questions before the balls hit the ground.
Basic Number Recognition
A basic numeral recognition activitiy. Develop your mouse control and number skills by matching number digits to words in the 1 to 10 range.
Explanatorium
A visual open ended activity to help with basic calculation and number bonds. Create number piles, Drag and drop the number bars to help explain a variety of concepts.
© v2vtraining.co.uk
12x12 Square
A versatile 12x12 square with three highlight colours, hide or reveal, variable start number and a variable step feature.
One Man Team
A cross curricular game based on football. Use your skill to answer the questions, then dribble past the defender and score.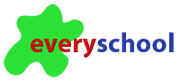 Our sister site, everyschool.co.uk, provides a one stop shop for busy teachers searching for internet based resources.
The
1600+

links are sorted by subject > key stage > topic.
Where possible they try to follow the relevant strategy, framework or scheme of work.