252 free educational interactive teaching resources and activities for Primary/Elementary Schools.
84 free to use fun kids games/activities for kids aged 4 - 11.
170 plus links to free interactive teaching activities, educational games, image and software resources.
Suitable for use on an IWB, PC or Mac at school.
Also for teachers, parents & children at home with a PC or Mac.
Online educational learning games and activities for Foundation Stage, Key Stage 1, Key Stage 2, Kindergarten and Elementary schools.
Subjects including:
Maths, English, Science, History, Geography, R.E., D.T., I.C.T, French and Spanish.
Here are a few of the latest free interactive resources added to our site.
(Click the resource image to open the resource)
Ball Juggling
A number functions, three level game based on football. It's time for some ball juggling practice, answer the maths questions before the balls hit the ground.
Basic Number Recognition
A basic numeral recognition activitiy. Develop your mouse control and number skills by matching number digits to words in the 1 to 10 range.
Explanatorium
A visual open ended activity to help with basic calculation and number bonds. Create number piles, Drag and drop the number bars to help explain a variety of concepts.
© v2vtraining.co.uk
12x12 Square
A versatile 12x12 square with three highlight colours, hide or reveal, variable start number and a variable step feature.
One Man Team
A cross curricular game based on football. Use your skill to answer the questions, then dribble past the defender and score.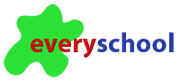 Our sister site, everyschool.co.uk, provides a one stop shop for busy teachers searching for internet based resources.
The
1700+

links are sorted by subject > key stage > topic.
Where possible they try to follow the relevant strategy, framework or scheme of work.