265 free educational interactive teaching resources and activities for Primary/Elementary Schools.
84 free to use fun kids games/activities for kids aged 4 - 11.
165 plus links to free interactive teaching activities, educational games, image and software resources.
Suitable for use on an IWB, PC or Mac at school.
Also for teachers, parents & children at home with a PC or Mac.
Online educational learning games and activities for Foundation Stage, Key Stage 1, Key Stage 2, Kindergarten and Elementary schools.
Subjects including:
Maths, English, Science, History, Geography, R.E., D.T., I.C.T, French and Spanish.
Stay up to date with the Crickweb News or subscribe to our RSS feed.
Links checked and updated
07 July 2015
We have checked and updated all of our links pages and have taken the opportunity to add some extra World War One links.
Champions of Change
03 June 2015
BBC Children in Need and Lloyds Bank have joined forces to create Champions of Change, a unique education initiative tailored for early years, primary and secondary schools, allowing young people to take the lead in fundraising - it's strictly by children, for children! This is a great opportunity to engage and empower our young people at the same time as making a real difference to the lives of disadvantaged children across the UK.
Champions of Change will enable young people to plan and run their own fundraising activities – developing their literacy, numeracy, communication and teamwork skills in a motivating, real-life context.Register here for your high-quality resources - available from September, including; fundraising planning tools, lesson plans, videos and activity ideas.
Red Nose Day
06 March 2015
Red Nose Day is only a week away. The big night is next Friday, 13th March. Comic Relief are keen to get all teachers & pupils involved so have a choice of both primary resources along with a set of nursery activitiesto inspire everyone to help make it special.
11 Plus Conference
04 March 2015
The 11 Plus Conference on 1st April 2015 has tickets available.
Bringing together parents, teachers, tutors, examiners, consultants and other industry players in the area of the 11 plus and providing a platform for discussion and debate on the future of the 11 plus. The event is raising money for a youth mental health charity.
Web Server Issues
02 March 2015
We are currently having some web server issues that mean the site has gone down a couple of times today.
Engineers are investigating what appears to be a network issues and we're hopeful it will be resolved quickly.
Here are a few of the latest free interactive resources added to our site.
(Click the resource image to open the resource)
Ball Juggling
A number functions, three level game based on football. It's time for some ball juggling practice, answer the maths questions before the balls hit the ground.
Basic Number Recognition
A basic numeral recognition activitiy. Develop your mouse control and number skills by matching number digits to words in the 1 to 10 range.
Explanatorium
A visual open ended activity to help with basic calculation and number bonds. Create number piles, Drag and drop the number bars to help explain a variety of concepts.
© v2vtraining.co.uk
12x12 Square
A versatile 12x12 square with three highlight colours, hide or reveal, variable start number and a variable step feature.
One Man Team
A cross curricular game based on football. Use your skill to answer the questions, then dribble past the defender and score.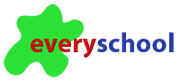 Our sister site, everyschool.co.uk, provides a one stop shop for busy teachers searching for internet based resources.
The
1700+

links are sorted by subject > key stage > topic.
Where possible they try to follow the relevant strategy, framework or scheme of work.