252 free educational interactive teaching resources and activities for Primary/Elementary Schools.
84 free to use fun kids games/activities for kids aged 4 - 11.
170 plus links to free interactive teaching activities, educational games, image and software resources.
Suitable for use on an IWB, PC or Mac at school.
Also for teachers, parents & children at home with a PC or Mac.
Online educational learning games and activities for Foundation Stage, Key Stage 1, Key Stage 2, Kindergarten and Elementary schools.
Subjects including:
Maths, English, Science, History, Geography, R.E., D.T., I.C.T, French and Spanish.
Stay up to date with the Crickweb News or subscribe to our RSS feed.
MoneySense
January 2018
MoneySense is a free financial education programme that aims to help 5-18 year-olds towards a better financial future. It helps teachers deliver core aspects of the curriculum and uses real-life situations and experiences to make learning about money management fun and inspiring. There are dedicated areas on the site for teachers, parents and young people.
Where's the Science in that?
December 2017
BP Science have a series of videos, two young presenters explore the beach at Lyme Regis, learning about rocks, fossils and evolution. The videos are accompanied by fully-resourced lesson plans, worksheets and activities
Links checked and updated
November 2017
We've done a bit of spring cleaning and have re-checked and updated all our links, including adding quite a few new ones.
How to Protect Your Children on Their Smartphone
August 2017
An informative and extensive guide on the safest ways for parents to help protect their children when using smartphones.
Google -Secure Site
July 2017
Google has announced that all sites should be secured using an SSL certificate to improve internet security.
We will at some point over the summer be implementing this, there should be no impact other than the web address will become https rather than http.All links will have an automatic redirect.
Here are a few of the latest free interactive resources added to our site.
(Click the resource image to open the resource)
Ball Juggling
A number functions, three level game based on football. It's time for some ball juggling practice, answer the maths questions before the balls hit the ground.
Basic Number Recognition
A basic numeral recognition activitiy. Develop your mouse control and number skills by matching number digits to words in the 1 to 10 range.
Explanatorium
A visual open ended activity to help with basic calculation and number bonds. Create number piles, Drag and drop the number bars to help explain a variety of concepts.
© v2vtraining.co.uk
12x12 Square
A versatile 12x12 square with three highlight colours, hide or reveal, variable start number and a variable step feature.
One Man Team
A cross curricular game based on football. Use your skill to answer the questions, then dribble past the defender and score.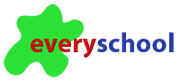 Our sister site, everyschool.co.uk, provides a one stop shop for busy teachers searching for internet based resources.
The
1700+

links are sorted by subject > key stage > topic.
Where possible they try to follow the relevant strategy, framework or scheme of work.