265 free educational interactive teaching resources and activities for Primary/Elementary Schools.
84 free to use fun kids games/activities for kids aged 4 - 11.
170 plus links to free interactive teaching activities, educational games, image and software resources.
Suitable for use on an IWB, PC or Mac at school.
Also for teachers, parents & children at home with a PC or Mac.
Online educational learning games and activities for Foundation Stage, Key Stage 1, Key Stage 2, Kindergarten and Elementary schools.
Subjects including:
Maths, English, Science, History, Geography, R.E., D.T., I.C.T, French and Spanish.
Stay up to date with the Crickweb News or subscribe to our RSS feed.
Get Gas Safe
May 2017
Get Gas Safe have some resources for KS2 pupils - Explore the free interactive house activity, including an overview of the gas infrastructure in the house, a spot the hazard challenge and a gas safety quiz.
Toporopa Geography Resources
April 2017
Toporopa have added games about the United Kingdom and Ireland and also have quizzes with questions about countries, capitals, counties, flags, monarchies, mountains, bodies of water and other topics. In all quizzes the focus is on the map that brings together geographical, political, historical and economical knowledge.
All games are free and easy to use, without registration. The clear, fullscreen design makes them very useful for interactive whiteboards in classrooms.
Links checked and updated
February 2017
We've done a bit of spring cleaning and have re-checked and updated all our links, including adding quite a few new ones.
Red Nose Day is back on Friday 24th March 2017
January 2017
Thousands of schools across the country will be getting involved and making their laugh matter.
Comic Relief have designed lots of learning resources and fundraising activities for teachers in nursery and primary schools. We have created films, assemblies, learning resources, tutor time activities and an interactive story to make Red Nose Day come to life in the classroom.
Great British Holiday
September 2016
The Great British Holiday is a series of charming art-deco-style illustrations that recall a golden era of British holidays, charting the evolution of leisure over the last 200 years. From the holiday habits of the Victorians, to the nostalgia of knobbly knee contests and the emergence of modern phenomenons like package holidays and staycationing – it highlights how our treasured holiday traditions have given way to more sophisticated tastes and trends.
Here are a few of the latest free interactive resources added to our site.
(Click the resource image to open the resource)
Ball Juggling
A number functions, three level game based on football. It's time for some ball juggling practice, answer the maths questions before the balls hit the ground.
Basic Number Recognition
A basic numeral recognition activitiy. Develop your mouse control and number skills by matching number digits to words in the 1 to 10 range.
Explanatorium
A visual open ended activity to help with basic calculation and number bonds. Create number piles, Drag and drop the number bars to help explain a variety of concepts.
© v2vtraining.co.uk
12x12 Square
A versatile 12x12 square with three highlight colours, hide or reveal, variable start number and a variable step feature.
One Man Team
A cross curricular game based on football. Use your skill to answer the questions, then dribble past the defender and score.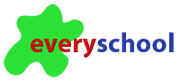 Our sister site, everyschool.co.uk, provides a one stop shop for busy teachers searching for internet based resources.
The
1700+

links are sorted by subject > key stage > topic.
Where possible they try to follow the relevant strategy, framework or scheme of work.