Last Months Top Ten Resources
© v2vtraining.co.uk
Teachers Toolkit
Demonstration tools to support whole class and group teaching in the daily maths lesson. Ideal for use on interactive whiteboards.
© v2vtraining.co.uk
Digit Work-out
Try this progressive range of mental maths activities to sharpen recall of key number facts. Keep a record of your best times.
© v2vtraining.co.uk
Venn Diagram
This drag and drop Venn Diagram simulation gives pupils the opportunity to solve a mathematical problem based on number properties using a range of different Venn diagrams. There are 5 different levels involving a range of multiples and number properties. The three core layouts cover simple separate sets, two intersecting sets and a three way intersecting Venn.
Venn-Diagram-Notes
© v2vtraining.co.uk
Alien Hangman
An updated version of the traditional word guess game. See if you can save the alien!
© v2vtraining.co.uk
Double Function Machine
Two operation function machine with options to hide or reveal numbers and set all operations and numbers.
© v2vtraining.co.uk
Spellings Checker
The Look, Say, Cover, Write & Check is a support tool for learning spellings using a trusted multi-sensory approach. It can support pupils in their independent learning of spellings.
LCSWC lesson outline
© v2vtraining.co.uk
Colour Sequence
Colouring and matching activity. Useful for developing the language of colour and pattern as well as visual discrimination skills.
© v2vtraining.co.uk
Polygon Sort
Sort these polygons using a Carroll diagram. Watch them bounce back if you put them in the wrong location.
© v2vtraining.co.uk
Count with Lecky
A counting and numeral recognition set of activities. Develop your mouse control and counting skills as you help Lecky collect objects to match numbers in the 1 to 5 or 6 to 10 range.
Basic Number Recognition
A basic numeral recognition activitiy. Develop your mouse control and number skills by matching number digits to words in the 1 to 10 range.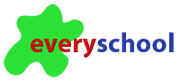 Our sister site, everyschool.co.uk, provides a one stop shop for busy teachers searching for internet based resources.
The
1700+

links are sorted by subject > key stage > topic.
Where possible they try to follow the relevant strategy, framework or scheme of work.