245 free educational interactive teaching resources and activities for Primary/Elementary Schools.
56 free to use fun kids games/activities for kids aged 4 - 11.
165 plus links to free interactive teaching activities, educational games, image and software resources.
Suitable for use on an IWB, PC or Mac at school.
Also for teachers, parents & children at home with a PC or Mac.
Online educational learning games and activities for Foundation Stage, Key Stage 1, Key Stage 2, Kindergarten and Elementary schools.
Subjects including:
Maths, English, Science, History, Geography, R.E., D.T., I.C.T, French and Spanish.
Stay up to date with the Crickweb News or subscribe to our RSS feed.
Child Internet Safety Summit
26 April 2013
The Child Internet Safety Summit takes place on 11th July 2013 and will bring together senior officials from Government, Business and Academia to discuss, understand and demonstrate how we can protect children online in a world of rapid technological advancement.
Kingsmill Lunch Spots
25 March 2013
Kingsmill Lunch Spots are cross-curricular resources aimed at KS2 pupils, themed around investigating their local area and creating a persuasive promotional campaign. Grab your set of free resources now.
To enter the free competition and get multiple competition entry forms individuals will have to sign-up to be in with a chance of winning one of the prizes.
Send My Friend to School
24 March 2013
Global Campaign for Education have launched their 2013 Send My Friend to School campaign, which this year aims to highlight the global shortage of teachers – it is estimated that 1.7 million more teachers are needed worldwide to get universal primary education.
They have produced free curriculum-linked teaching resources to explain and motivate UK pupils to speak out for their peers who are denied their right to an education .
Here are a few of the latest free interactive resources added to our site.
(Click the resource image to open the resource)
Toys, Past and Present - Listen and Read
A simple, non-fiction, interactive information book. Contains information about toys, past and present. Pupils can either listen to or read the text. The links in the text will navigate to other pages containing related items.
Kings, Queens and Rulers
This TESiboard encyclopaedia-type book details 24 kings, queens and rulers from across the globe and throughout history. The book has simple text, illustrations and pop-ups of additional definitions on each page.
Classroom Museum
A simple sorting activity. Decide on your criteria and enter it onto the desk labels. Find toys that match your set titles..
Drought - Read Alone Information Book
A simple TESiboard, read-alone explanation book based on the problems of drought.
Animal Rescue
A TESiboard activity to practise finding the difference between positive and negative numbers in context, in this case above and below sea level.
Ball Juggling
A number functions, three level game based on football. It's time for some ball juggling practice, answer the maths questions before the balls hit the ground.
One Man Team
A cross curricular game based on football. Use your skill to answer the questions, then dribble past the defender and score.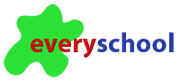 Our sister site, everyschool.co.uk, provides a one stop shop for busy teachers searching for internet based resources.
The
1400+

links are sorted by subject > key stage > topic.
Where possible they try to follow the relevant strategy, framework or scheme of work.